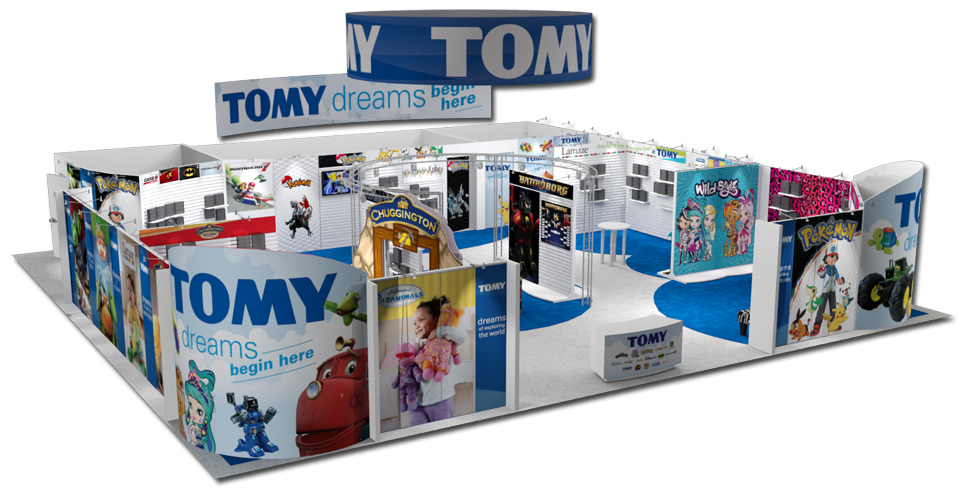 TOMY International is a leading global designer, producer and marketer of a broad range of innovative toys. DisplayCraft was tasked to create an environment that closed the exhibit space off to provide for a controlled floor plan so that once the exhibitor entered the booth space they could then experience all that TOMY has to offer once they entered the TOMY "environment".
The challenge was to further strengthen the TOMY brand while showcasing their various product lines in a creative and dynamic environment that would distinguish them from their competition.
Anchoring the space and defining its character is a prominent fabric identification element. This bold TOMY statement, purposefully positioned over the center of the exhibit spins, giving movement directly over the round truss and lighting that is incorporated to create a "Boxing Ring" feel to showcase one of the main product lines (Battroborg), taking center stage at the show.
Each individual feature area had its own style that reflected a particular product line and strengthened the visitors experience via compelling visual representation and seamless transition into the various TOMY product lines.