Safer Office Solutions
As your company prepares for employees coming back to the office, you may be asking yourself some very important questions.
How will we change our office space so that it's safer for employees?
How will we create an environment where employees feel safe and will be productive?
Who will help us accomplish this within a limited timeframe?
DisplayCraft has specialized in environmental design for decades, and we're here to work with you as a partner to develop solutions for your office environment including:
RECEPTION AND LOBBY AREAS
OPEN AIR AND CUBICLES OFFICE SPACES
CONFERENCE AND MEETING ROOMS
CUSTOMER SHOWROOMS
MANUFACTURING AREAS
BREAK ROOMS AND BATHROOMS

DisplayCraft also carries a large selection of stock solutions for your office or retail environment. Below are just a few examples of what we carry. Contact a DisplayCraft representative to discuss your needs.
Sneeze Guards, Protection Walls and Barriers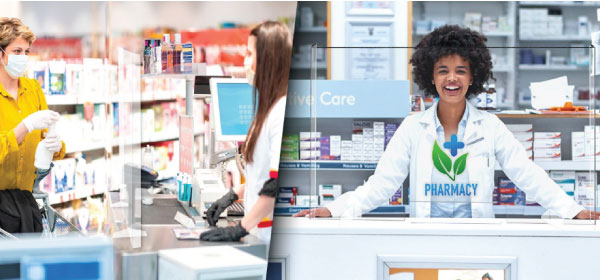 Social Distancing Decal Graphics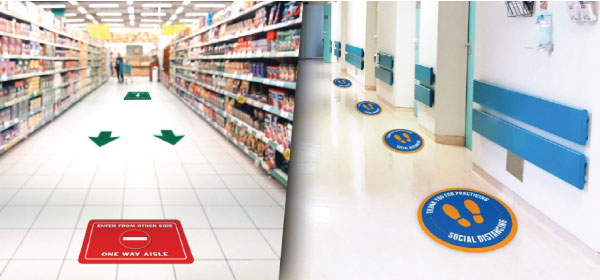 Sanitizing Stations and Displays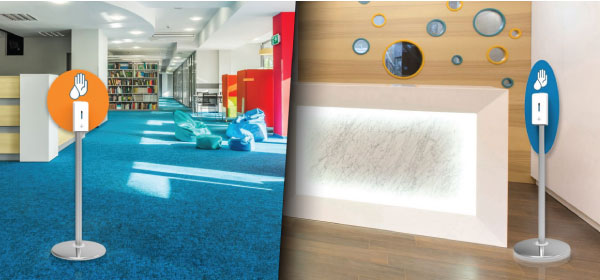 Wall and Poster Frames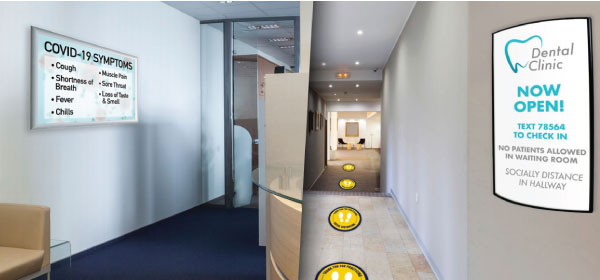 Banner Stands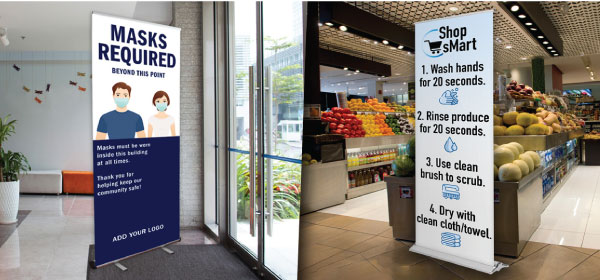 Freestanding Graphic Frames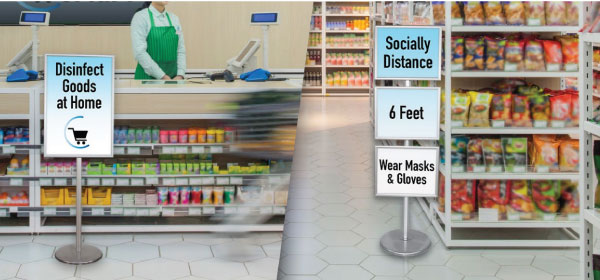 Outdoor and Curbside Signage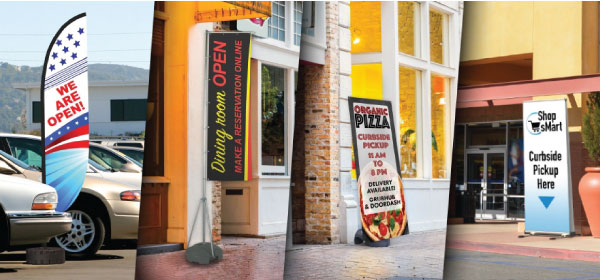 Medical and Testing Tents